Peter Rabbit 2: The Runaway (2021)
Bea, Thomas, and the rabbits have created a makeshift family, but despite his best efforts, Peter can't seem to shake his mischievous reputation. Adventuring out of the garden, Peter finds himself in a world where his mischief is appreciated, but when his family risks everything to come looking for him, Peter must figure out what kind of bunny he wants to be.
Animal Action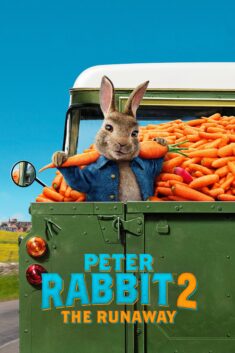 American Humane Association Certified Animal Safety Representatives™ were unable todirectly supervise the animal action in Peter Rabbit 2: The Runaway due to the fact the production did not contact American Humane Association regarding the use of animals in their film. The distributor did provide a pre-release screening of the film, but since American Humane Association could not witness the animal action firsthand, the film has received a Not Monitored rating.