The Eyes of Tammy Faye (2021)
In the 1970s and '80s, Tammy Faye and Jim Bakker rose from humble beginnings to create the world's largest religious broadcasting network and a theme park, and were revered for their message of love, acceptance, and prosperity.
Animal Action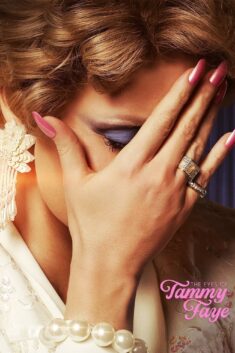 In the scene where two actors sit in a porch, both sitting in wicker chairs, and the woman hands a cat to the man who pets the cat in his lap, both actors were allowed to handle and get aquainted with the cat. The trainer handed the cat to the actor and stood off-camera.