Last Night In Soho (2021)
A young girl, passionate about fashion design, is mysteriously able to enter the 1960s where she encounters her idol, a dazzling wannabe singer. But 1960s London is not what it seems, and time seems to be falling apart with shady consequences.
Animal Action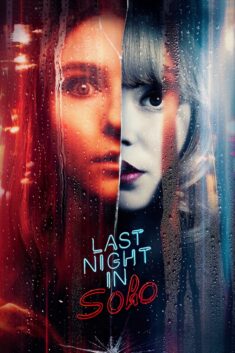 In the scene where the actress walks backstage of burlesque show and we see a man walking with a snake wrapped around his neck, the snake was brought to holding area next to set where heat pad was set up. Prior to shooting the scene, the snake handler showed the actor how to hold the snake. On action, the snake handler walked past the main actress. After they wrapped, the trainer placed the snake in its container and placed it in the car.